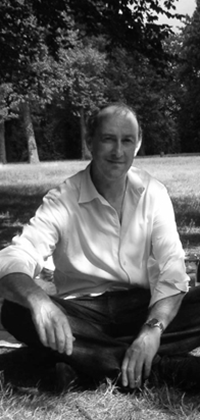 About
Born in Glasgow, Steven Lenczner trained as an architect in both Plymouth and South Bank Schools of Architecture. Before establishing his firm he gained experience at major London practices including  RTKL, CMWP, BLDA, and spent a year working for Boisseson Dumas Vilmorin et Associés   architects in Paris. His passion for architecture and it's relationship with art and the dynamics of the urban environment is central to his philosophy.
Practice Statement
Steven Lenczner established his practice in 1998 to provide dedicated, bespoke and creative services in architecture, interior design, retail design and urban design. The practice aims to provide quality, imaginative and elegant architecture which responds to the client's requirement and environmental context. The pursuit of personal excellence is a guiding principle and the practice offers clients close personal involvement to ensure their requirements are accurately interpreted. Each project is undertaken on an individual basis without any preconceived style to create a meaningful and harmonious between people and space, based on structural integrity, value and function.
The practice operates from a studio near the river in Fulham where a team of architects and designers work in a creative and energetic environment. As a small practice it is highly motivated and responsive to each new project and with years of local knowledge it enjoys excellent relationships with clients,  planning authorities, associated consultants and building contractors.
The practice has also collaborated with other architectural firms in London  as part of a team of consultants on larger projects and also with practices in France, Italy and Germany,  and is able to offer design services linked to these countries.